Lautex executed a fire test for ceiling HT-300 B-15 with accessories at Maritime advanced research Centre (CTO S.A.), in Gdansk Poland. The reason for testing was that an old test was to be renewed to keep the certificate valid. Also new accessories for new building project was tested. The old test included for example a service hatch and ventilation box manufactured by Lautex. New equipment was for example a 600 mm long LED-lighting manufactured by TVV Marine Lighting Oy.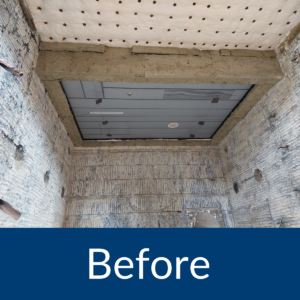 The maximum temperature in the furnace is app. 850 degrees. The temperatures on unexposed side of the ceiling must not exceed 225 degress in fifteen minutes time period. The ceiling must also fullfill the integrity requirements for example no flaming is allowed above the ceiling. The duration of the whole test was 30 minutes.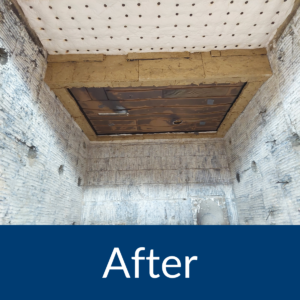 "I am very happy that the test was successful and all the accessories passed the test.  You can see in the after picture how the panels have bent heavily but they have managed in their mission. Lautex B-15 ceilings are not only stylish but also a safe solution for cruiseship corridors and cabines." says Antti Niemelä, Design and Purchase Manager of Lautex.
Are you interested to here more about Lautex ceiling solutions for cruiseships?
We are happy to discuss!
Antti Niemelä
Design and Purchase Manager
antti.niemela@lautex.com
+358 (0) 40 744 2223
Kari Välimaa
Sales Director
kari.valimaa@lautex.com
+358 (0) 50 369 8946